On September 23rd, hundreds of Kyivites and guests of the capital spent their Saturday off at the Central Park of Culture and Recreation "Mariinsky", near the "Musly" stage.
There was an already-traditional, city-wide social and cultural event "The youth of Kiev invites you". Its programme consisted of: a festival of umbrellas of goodness, games, quests, skypark, and a show. Social services for urban families were also presented. As part of the celebration of the NGO "Labor and Health Social Initiatives", with financial support from the European Union, a quest on the rights #ChildRightsChallenge, was held, in which 22 teams took part.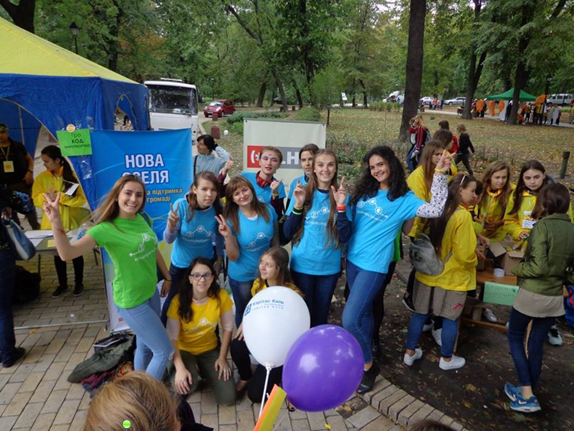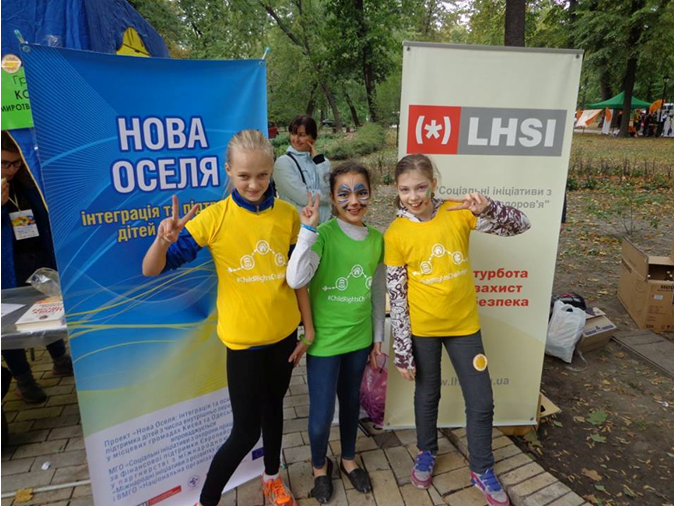 There was no "retreat", in the amount of people willing to take part in the quest, as it offers a new interactive approach involving modern technology. Deputy head of the Kyiv City State Administration Alexey Reznikov, during a personal meeting with Ilona Eleneva, Director of the NGO "Labor and Health Social Initiatives", expressed gratitude for the contribution to the integration of children in the community of Kiev, and the Chief of the Children's Services of Kyiv, Valery Tantsyura, presented a certificate of honor to the organization's districts to facilitate the recreation of children in the city of Kiev.
We recall that during 2016-2017, within the framework of the New Home project, with the financial support of the European Commission, the NGO "Labor and Health Social Initiatives", in partnership with the NOSU, organized summer and winter camps for 540 children affected by the war in Eastern Ukraine and were moved to Kyiv and Odessa oblast.